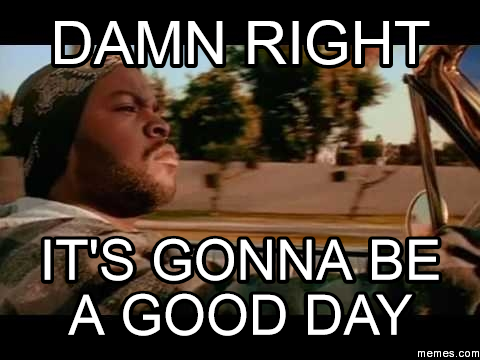 So it seems like today is going to be a good day. I'm back to writing, and to be honest I didn't know how much I missed it until I stopped doing it and then started it back up again, it's Saturday and I don't have too much planned for the weekend. I have to help a friend this morning clean out his garage so he can buy himself a brand new boat to park in the empty slot but I am glad to help out a friend. It's also going to be a good day because we came up with the idea to simply vent and talk here every morning, while mixing in Yankees baseball whenever possible of course, right here on the blog. Again, I know this is a Yankees-centric blog and I appreciate you guys just listening to me ramble on like I tend to do each and every morning.
Yankees positional players report to camp this morning if they haven't already which truly kicks off the spring training season, so naturally that's exciting. I can't wait to see how everyone looks and see how much work everyone has put in over the offseason. Fun times, fun times.
Hope everyone has a great Saturday and a great weekend overall.