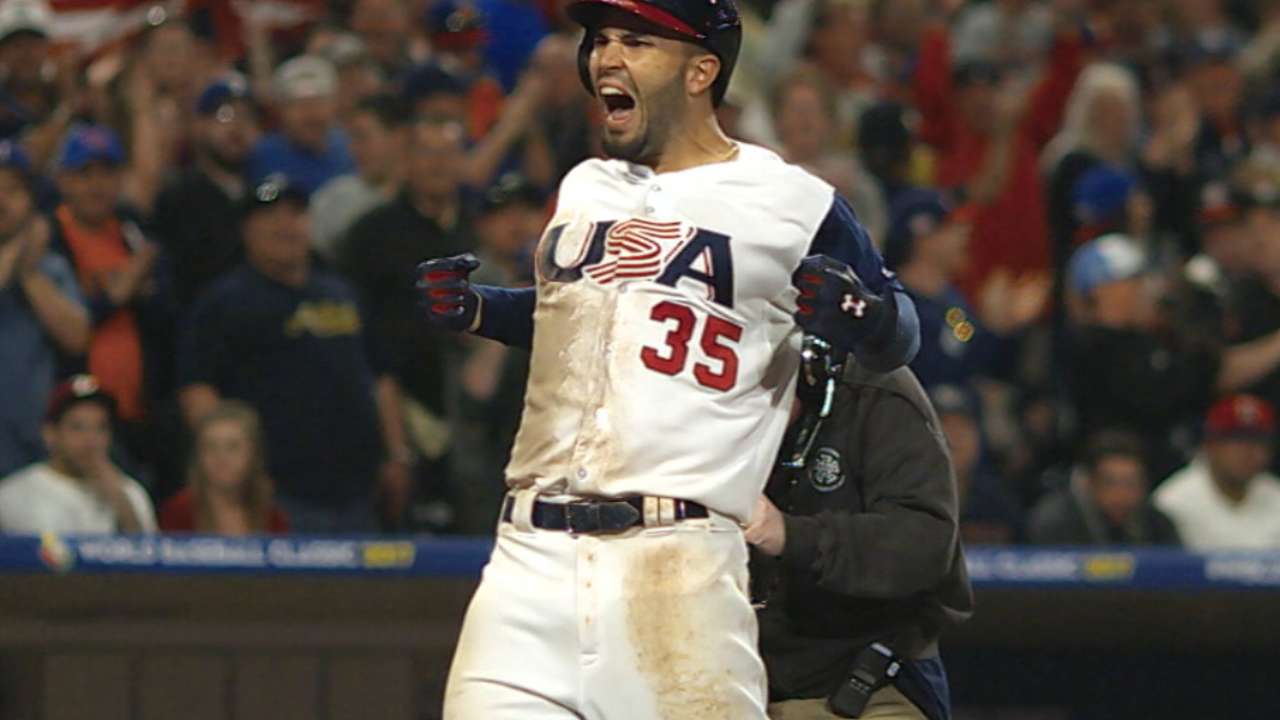 The World Baseball Classic came to an end on Wednesday and while I have been absent from the blog this week, once again my apologies, that doesn't mean I have been absent from my fandom with the sport. I watched and rooted on Team USA as they blanked Team Puerto Rico in the WBC finale to win their first championship from the tournament in its short history and I wanted to take the time to not only congratulate them this afternoon but I also want to give my thoughts on the game and the entire tournament as a whole for Team USA.
I have to say that as a whole I am not a huge fan of the World Baseball Classic. I get the whole idea behind it, representing your country on a worldwide stage, but I think my biggest beef with it is when the games are actually played. In years past I have always said that teams like Team Dominican Republic and Team Venezuela and Team Puerto Rico to name a few have a clear and concise advantage because they have warm weather nearly year round and they have winter leagues such as the Dominican Winter League where players can play baseball year round. While Americans can play baseball and stay in shape all year long there is and always will be a huge difference in training and exhibition type baseball and the real live thing giving players outside the country a distinct advantage in my opinion, well until this year of course.
Team USA stormed the mound on Wednesday night not after only beating Team Puerto Rico but completely dominating and shutting them out 8-0 to capture the championship. Players hoisted the decorative bald eagle mascot on their shoulders and ran across the field with American flags across their backs and dammit I'd be lying if it didn't make me proud to be an American. The chants of USA-USA-USA inside Dodger Stadium were echoing and chilling and they sent shivers down my spine as Team USA simply lowered their heads and received their gold medals in pride.
Honestly I think the WBC, until this week anyway, was a much bigger deal and was way more important to countries like the Dominican Republic, Cuba, Japan etc. than it was to the United States. We have Major League Baseball…. But now we have a World Baseball Classic championship and we earned it in front of over 57,000 fans in Dodger Stadium. This may change the WBC for Team USA forever. You think Mike Trout and Bryce Harper so "no" to defending the title again in a few years? Part of me wants to say "hell no" they won't. Stay tuned.