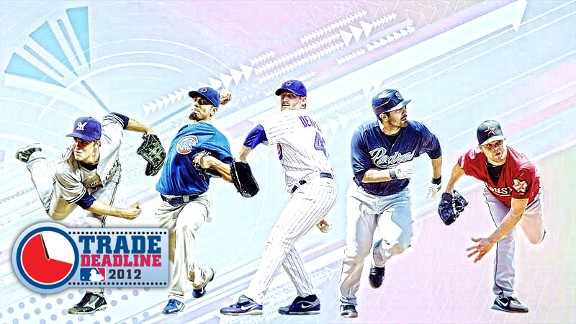 The trade deadline is officially in 15 days on July 31st. Like I said in an earlier post the Yankees are going to be linked, whether true or not, to every single starting pitcher available at the trade deadline. The Cubs look to be in rebuilding mode and will be looking for the lower level prospects that we have boat loads of. Let us look at potential trade candidate for the Yankees Matt Garza.
Matt Garza is halfway through a 1 year $9.5 million contract that he signed with the Cubs this offseason. He is under team control for all of 2013 though because of him being arbitration eligible. The Yankees will have some competition for Garza if they choose to get involved because the O's, Dodgers, Tigers, Blue Jays, and Red Sox just to name a few have expressed some serious interest in the Cubs right hander. Garza is having a typical Matt Garza season when you look at FIP, K/9, BB/9, GB%, K's, BB's, BABIP, and WAR.
I have never really understood why everyone is so high on Matt Garza. Sure he has had some sorts of success in the AL East and all that but the guy, to me, seems wildly inconsistent. I know that kind of contradicts the statement above about Garza having another "Garza like" season but I think that he has always been inconsistent. Garza is nothing more then a #3 or #4 pitcher but has played on teams that needed him to be a #2 pitcher. We do not need a #3 or #4 pitcher in my opinion, especially if we are going to be paying like he is a #2 pitcher. I say pass on Garza.