UPDATE:
Gardner said that he felt some soreness in his elbow after his rehab game. Joe Girardi is concerned and puzzled by this. We do not know if it is just fatigue, much like David Aardsma, or if it is yet another set back. Only time will tell...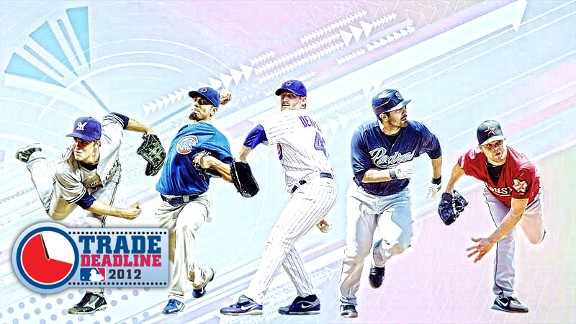 The Yankees seem to be monitoring the left field and outfield market this year at the deadline. We should have a pretty good idea of how Brett Gardner is going to be by July31st. Brett Gardner is set to come back on July 27th to the big leagues, barring any more setback. The Yankees seem to be looking for a Plan B though and one of those plan B's is the Phillies Shane Victorino.
The flying' Hawaiian Shane Victorino has been the Phillies center fielder for what seems like forever but now that they are losing he seems likely to be traded this July. Shane is currently on the final year of a three year $22 million deal. Victorino has a ton of speed and would a terrific replacement for Gardner, if needed, both defensively, offensively, and on the base paths. It is widely thought that the Phillies will not be able to get any compensation for him so he should come pretty cheap if he is traded. Not to mention that he is not having a great season anyway only helps our case.
Assuming that Brett Gardner cannot come back this season and assuming that we cannot get Justin Upton this season then I would be all for Shane Victorino coming to the Bronx. He has lots of playoff experience and is basically an older version of Brett Gardner. He would fit right into the bottom of that lineup and would give us the versatility that builds championships. Bring on Shane Victorino as an obvious plan C kind of situation behind Gardner and Upton.