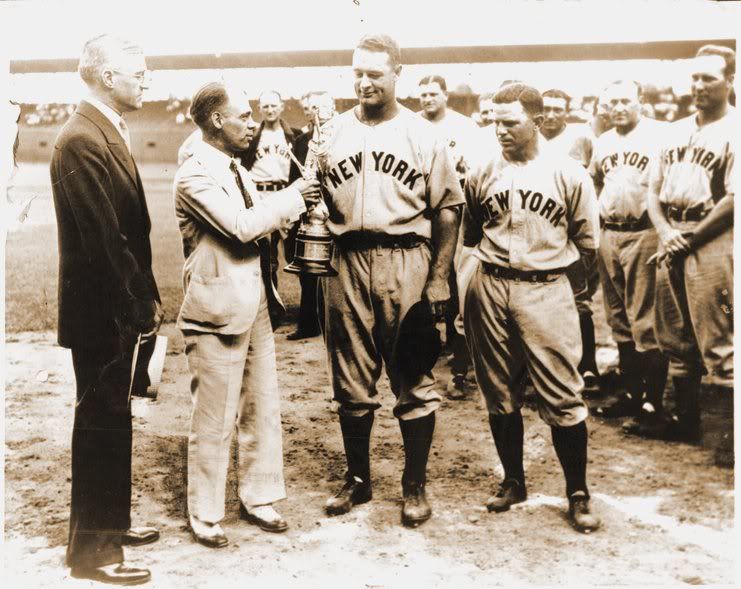 On this day in 1933 Lou Gehrig became the "Iron Horse" passing Everett Scott's consecutive games played streak when he played in his 1,309th straight game. Gehrig would finish with 2,130 consecutive games played before he fell ill to what is now known as Lou Gehrig's disease.
On this day in 1948 the Yankees held a ceremony for fallen slugger Babe Ruth and an estimated 100,000 fans walked past and gave their respect to the Bambino. Ruth would have a real funeral two days later at St. Patrick's cathedral.
On this day in 2002 the Yankees second basemen Alfonso Soriano hit a home run off Seattle Mariners pitcher James Baldwin to become the first second baseman in Major League history to hit 30 home runs and 30 stolen bases in the same season.