On this day in 1910 Yankees pitcher Tom Hughes threw 9.1 IP of no hit ball before surrendering his first hit against the Indians. The worst part is that New York would lose the game 5-0 in 11 innings.
On this day the Yankees thought they were hosting an Old Timers Day event when Joe Niekro, age 41, and Tommy John, age 43, became the first set of pitchers age 40 or above to start both ends of a double header since 1933.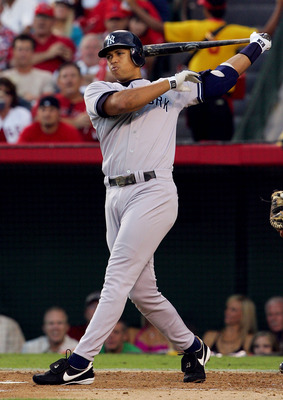 On this day in 2005 Alex Rodriguez became only the second right handed batter in Yankees history, joining Joe DiMaggio, to hit 40 or more home runs in a single season. DiMaggio hit 46 home runs in 1937 which would mark the only time he would reach 40 home runs in his career.