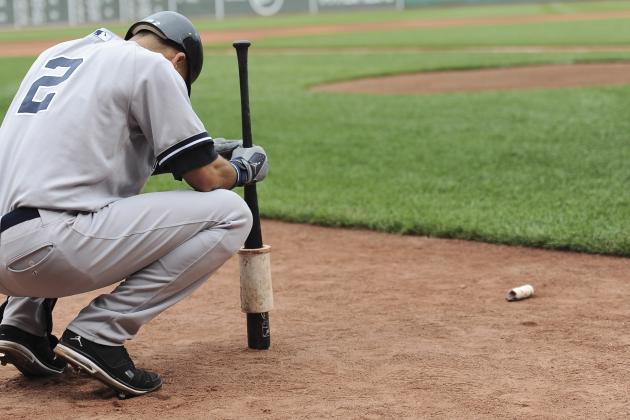 It's never too early to start scoreboard watching and I don't exactly like what I have been seeing lately from the New York Yankees. I understand that the team cannot win every single game but .500 teams don't tend to make up any ground in the standings. The Yankees margin for error is small and it's growing smaller with every passing day.
As of yesterday afternoon the Yankees are 69-63 and 6.5 games behind Baltimore in the AL East division. New York has a -27 run differential and a 6-4 record in their last ten games. New York is on pace to finish with a 85-77 record assuming they finish the season 16-14 as predicted by
Fangraphs
. New York's chances of making the playoffs according to ESPN has dropped to a meager 7.0%.
Do the Yankees have one more good run in them or have they done just enough to break our hearts once again? Stay tuned...