Games Played:

Jacoby Ellsbury has played in 131 games this season, speed kills. Martin Prado has played in 134 games but obviously the vast majority of those came in Arizona.

At Bats:

Martin Prado has 506 at bats while Jacoby Ellsbury has had 504 at bats.

Runs Scored:

Brett Gardner has 81 runs scored to lead the team as the table setter. Must be all those home runs.

Hits:

Jacoby Ellsbury has 145 hits

Doubles:

Jacoby Ellsbury has 26 doubles

Home Runs:

Mark Teixeira has sent 20 Teix Messages to Yankees fans this season

RBI's:

Jacoby Ellsbury leads the team with 64 RBI's.

AVG:

Jacoby Ellsbury leads all the Yankees regulars with a .288 batting average followed by Ichiro's .285, although Suzuki does not qualify for the batting title.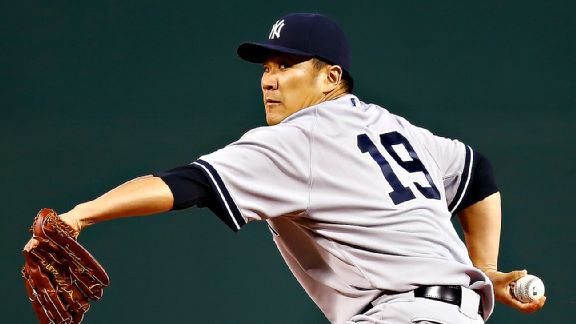 Wins:
Masahiro Tanaka leads the Yankees pitching staff with 12 wins and has five more then his next closest competition in Hiroki Kuroda. Oh and he has been out almost two months with an injury.
Losses:
Hiroki Kuroda has eight losses for the Yankees. Brandon McCarthy has 14 including four with New York.
ERA:
Dellin Betances has an anemic 1.46 ERA out of the pen and the lowest ERA for a starter is Michael Pineda's 2.09 ERA for two months worth of games.
K's:
Masahiro Tanaka has a staggering 135 K's but Brandon McCarthy has 153 while reliever Dellin Betances has 120 K's.