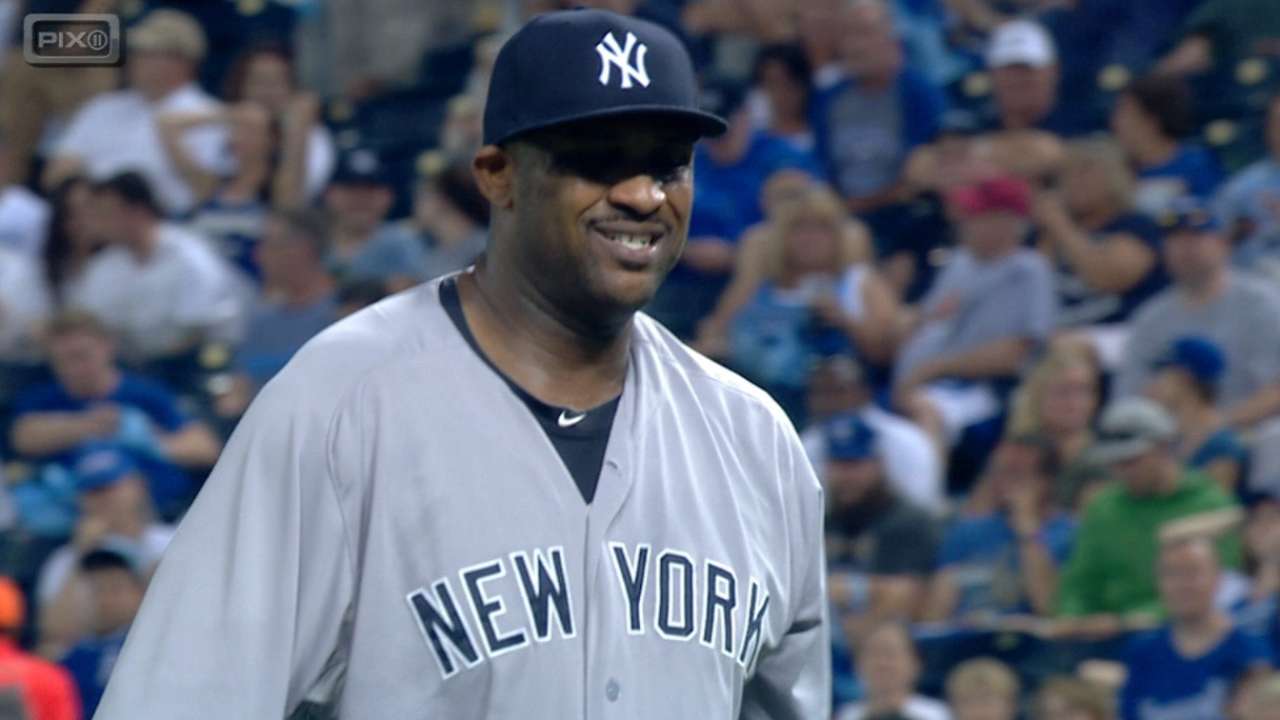 It feels like we just got done doing one of these and here we are again a mere 16 hours later doing another as it's game time between the New York Yankees and the Texas Rangers. This marks the second time this weekend and the second time in this three game set that these two teams will go head-to-head in the Bronx. This afternoon CC Sabathia is on the mound for the Yankees facing off against the Rangers starter Nick Martinez. The game will be played at 1:05 pm ET and can be seen on MLB Network, WPIX Channel 11 and MLB TV.

Tomorrow night is the big ceremony for Bernie Williams Day where he will receive a plaque in Monument Park and his #51 jersey retired. Believe it or not there are still tickets available and we need as many fans as possible to be there because I have said it once and I will say it again, suits don't cheer. If you can't make it then that's fine just join us Twitter (@GreedyStripes) or in the comments section to cheer on Bernie from afar.
It's a beautiful afternoon in the Bronx and the ball should be flying out of right field today and frankly I'm looking forward to it. Go Yankees!