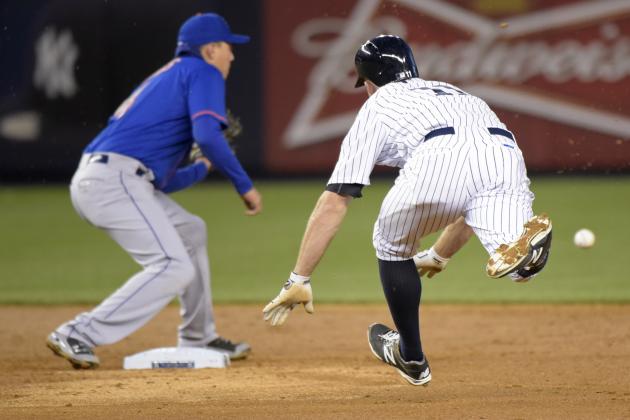 The Major League Baseball season can be divided into many smaller sections that make up the greatest season in all of the four major sports, in my opinion of course. The first month or two of the season is the part of the year where I waste my breathe reminding everyone on Twitter (shameless plug for @GreedyStripes) about sample sizes, the reason behind a 162 game schedule and remind them about the trade deadline. From Mid-June or so until the All-Star Game you have the part of the season where sample sizes matter and we can all admit that Stephen Drew sucks while Alex Rodriguez should have been an All-Star, but no I'm not bitter. From the day the All-Star Game is over until July 31st at 4:00 pm ET you are in full hot stove mode if you're a fan, blogger or beat writer and the second the deadline is over all attention gets turned to the race for October.
The Yankees needed probably the least of any team in the American League East this season as the team currently holds a comfortable lead in the division and they probably did the least out of all the contending teams in the division. Will it be enough? Only time will tell.
The race for October starts now with the non-waiver trading deadline officially gone for another season. Teams can still make through August 31st but not before passing or placing a player on waivers first in order for that player to be postseason eligible. Players can be traded all the way until the final game of the season although any player acquired or added to an active roster after August 31st will be postseason ineligible just as a reminder.