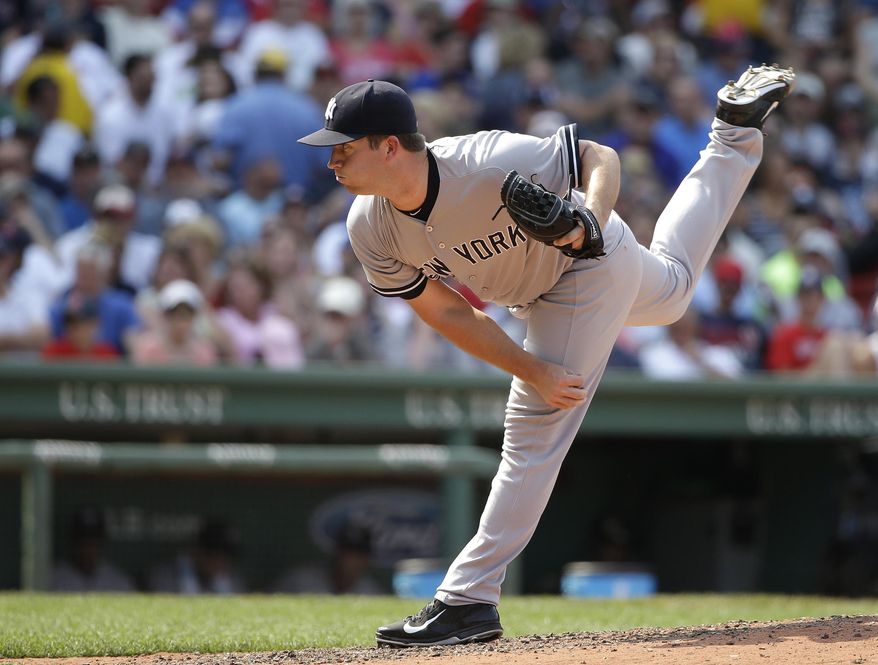 The New York Yankees and the Tampa Bay Rays will continue their three game set tonight inside Tropicana Field with another great pitching matchup. It seems like every time these two teams face off head-to-head the Yankees face off with Jake Odorizzi and Chris Archer, it never fails. Even if the series was a two-game series it seems like New York would face these two men and they face them again this series with Archer going tomorrow and Odorizzi going tonight in Tampa. Opposing Odorizzi will be Adam Warren who will be making his return to the starting rotation as a sixth man. The game will be played at 7:05 pm ET and can be seen on the YES Network, MLB Network and MLB TV.
Warren has spent the entire second half of the 2015 season in the Yankees bullpen after starting the season in the starting rotation and the right-hander will make his return to the rotation tonight inside Tropicana Field. Warren is being plugged into the rotation after the Yankees learned they would be without Nathan Eovaldi for the remainder of the regular season as he battles with a bout of right elbow inflammation.
Odorizzi is fresh off an impressive start against the Detroit Tigers where he allowed just six hits and one walk with six strikeouts and no runs allowed in a victory. Odorizzi notched his seventh win of the season last time out and looks for his eight win tonight inside Tropicana Field where he has posted a 3-3 record and a 2.61 ERA this season in 10 starts.
After a rough week and weekend facing off with American League East foes the Yankees need to beat up on the Rays a bit. That's no easy task, especially lately as Tampa has played much better with their backs against the wall and with the playoffs on the line, but good teams beat the team's they are supposed to beat and the Yankees are supposed to beat the Rays. Now do it. Go Yankees!