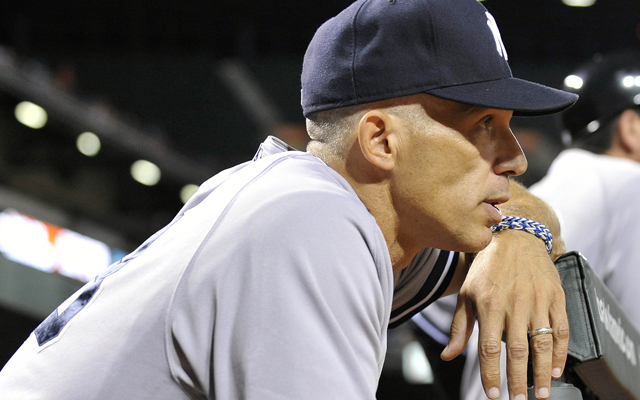 Anthony McCarron of the New York Daily News reported recently that a source and Yankees insider told him that Joe Girardi was "concerned" about the Yankees pitching staff. I don't think you need an insider, especially when you quote Girardi directly from an interview in your piece, to tell you that the Yankees have some question marks in their rotation this upcoming season. The good news is it's not even Christmas yet and there is plenty of time to go.
Of course Girardi's concerned, we're all concerned. Masahiro Tanaka hasn't had a full and healthy season inside a Yankees uniform and you always have his UCL and a potential Tommy John surgery on your mind. Michael Pineda has yet to have a full and healthy season with New York either after battling shoulder injuries and forearm inflammation and such over the past few seasons. Nathan Eovaldi was shut down last season with inflammation, Ivan Nova is in his second year removed from Tommy John surgery, Luis Severino may have an innings limit next season and CC Sabathia is battling alcoholism and a degenerative knee condition.
This is what makes the trades of Justin Wilson and Adam Warren, two trusted bullpen arms and a safety net for the rotation, even more puzzling. Cashman has a plan, he says he has a plan anyway, so I'll just sit here and remain patient.
Have a great day Yankees family.