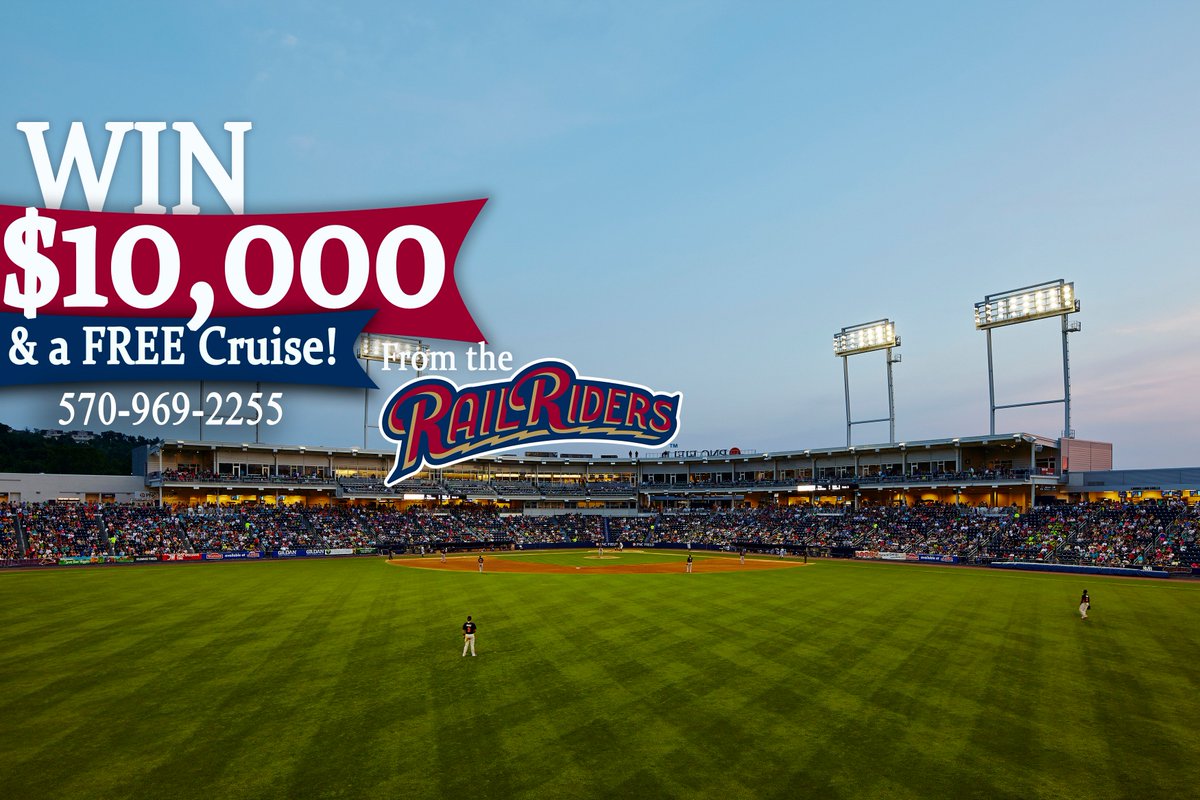 Entries from First 25,000 Tickets Sold in December, Plus Current Ticket Holders
Moosic, Pa. - What do the SWB RailRiders (Triple-A/New York Yankees), $10,000 and a cruise have in common? It could be you. The team has announced an aggressive ticket promotion starting now through the end of December that will have one lucky ticket purchaser and his/her charity of choice getting big bang for the buck.
"Giving back in our community is important, and what better way to reward one of our local ticket holders and their charity of choice with unprecedented holiday cheer", said RailRiders COO Josh Olerud. "The 2016 RailRiders season is based around creating unbelievable memories and experiences. This is another way to say thank you to our great season ticket holders and supporters while making a difference to an organization near and dear to them."
From now until the end of the calendar year, all qualifying ticket purchases will result in entries for the sensational prizes. To qualify, the purchase must be no smaller than a five-game plan. Group purchases and the soon-to-be released Kids Club memberships also qualify. Purchases will result in one entry for every seat in the purchase. For example, the purchase of four full-season (72-game) tickets would result in 288 entries.
Click the link to read the rest of the article!