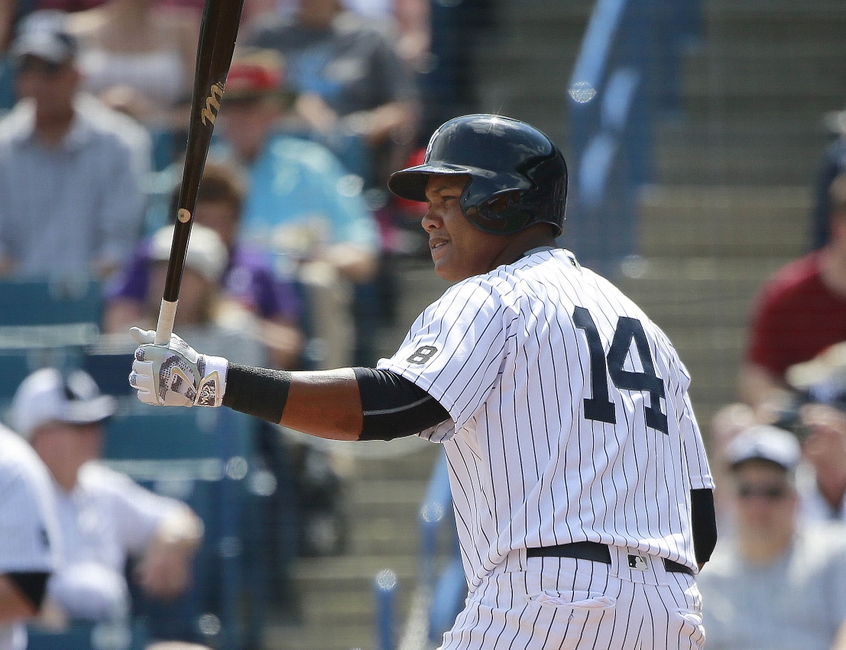 The New York Yankees and their starting lineup is where manager Joe Girardi and I probably disagree the most. Not that I know any more than he does, lord knows I don't because the Yankees organization knows more than they ever release, but I tend to think after all my research and all the years I have watched, studied and written about baseball exclusively that I could hold my own in a debate with the old skipper. So here I will give who I think Girardi will pencil in one day one of the 2016 season and below I will note any changes I personally would make for whatever they are worth.
Jacoby Ellsbury – CF
Brett Gardner – LF
Alex Rodriguez – DH
Mark Teixeira – 1B
Carlos Beltran – RF
Brian McCann – C
Chase Headley – 3B
Didi Gregorius – SS
Starlin Castro – 2B
I love having the idea of Castro and his right-handed bat in the #2 hole much like Derek Jeter was for 20 seasons in New York. Having Castro in the second hole drops Gardner down to the 8th spot leaving Didi in the 9th spot, unless Headley sits in the 9th spot where his production warrants.