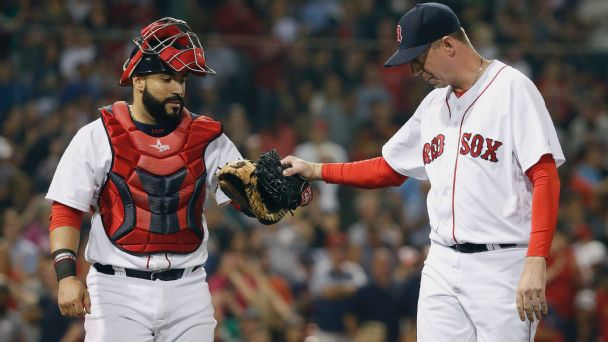 The New York Yankees are going to have to add an arm or two to their bullpen if the team plans on competing in 2017. That's the harsh reality of it all. Whether that be a closer or another shutdown reliever remains to be seen as I have full confidence in Dellin Betances as the closer if it came down to that, but the team's bullpen was exposed at the end of the 2016 campaign. I have a couple ideas to reshape the Yankees bullpen via free agency as well as through the farm system and the first idea comes to us via the Yankees biggest rivals, the Boston Red Sox. Bring me Brad Ziegler.
Ziegler isn't Aroldis Chapman, Kenley Jansen or Mark Melancon but he wouldn't prevent you from signing one of those three either. What he is in reality is a veteran arm from the right side that has been not only durable but effective as well. Over the last two seasons Ziegler has pitched in 135 games and 136 innings giving up just five home runs with a 2.05 ERA. That's someone that Joe Girardi can run out there every day and not worry about, something Girardi so obviously needs.
To put Ziegler under a microscope and compare him to some of the better pitchers in the league only one man has allowed fewer home runs than Ziegler over the past two seasons, his name is Andrew Miller. Miller is gone but the Yankees could have Ziegler on a one-year deal that does not sacrifice the future and instead allows a stop gap and a bridge to the ultimate goal, the 2018 season, while still competing next season.
Coin the term ROOGY and sign Ziegler. He makes an awful lot of sense for this team.