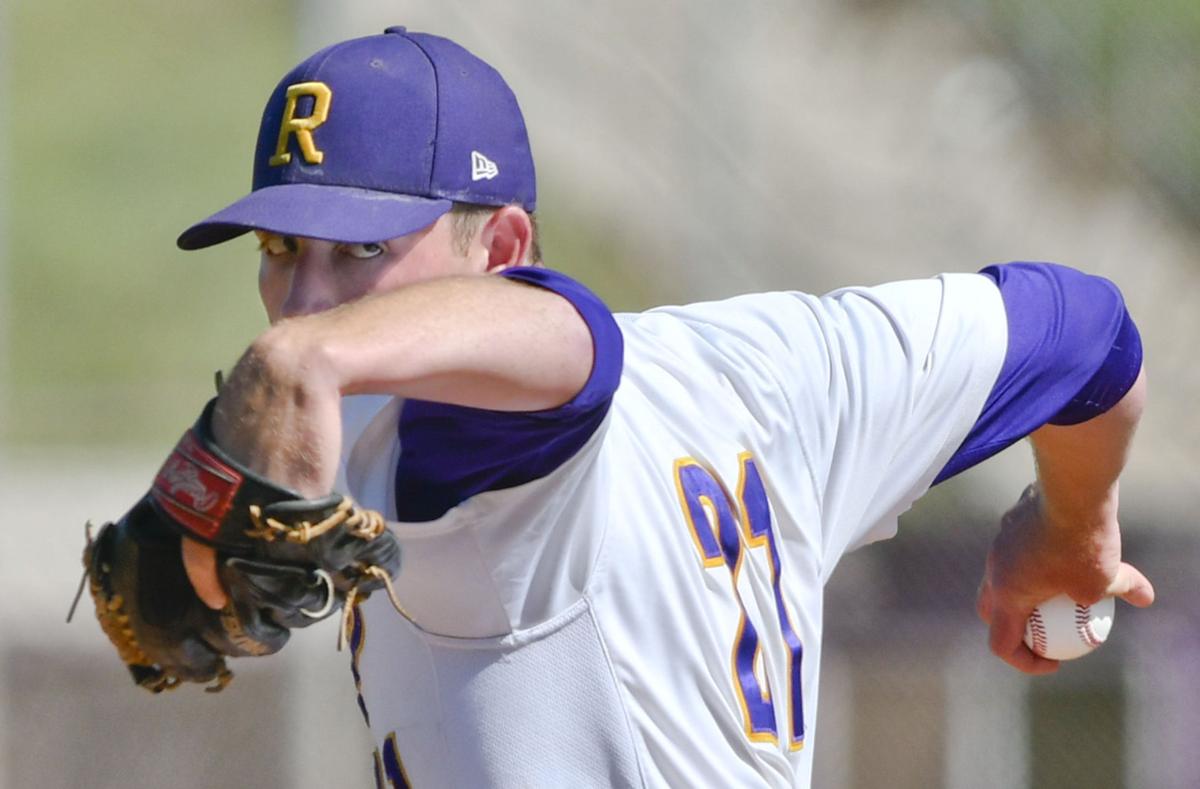 With the New York Yankees second round pick, 54th overall, in the 2017 MLB First Year Players Draft the team took right-handed pitcher Matt Sauer. Sauer was drafted out of Ernest Righetti High School in Arizona, the same school that former Yankees and Mets player Robin Ventura attended, which explains why the Yankees drafted Clarke Schmidt. All that slot money is going to Sauer. Sauer is the stereotypical pitcher that the Yankees have seemingly fallen in love with over the years, either that or they are preparing for when MLB becomes a full contact sport like the NFL, standing at 6'4" and 200 lbs. with plenty of time and room to grow. Let's meet the latest pitcher for the Yankees that could also play center or power forward for the New York Knicks in his off-time. This is Meet a Prospect: The Matt Sauer Edition.
Sauer is a right-handed pitcher and considered to be a gifted athlete as he has also spent time playing shortstop, second base and first base. As the Righetti Warriors' top hitter Sauer finished his amateur career with a .427 average this season to go along with his 0.98 ERA, four complete games and two shutouts. Sauer struck out 142 batters in 2017 in just 78.1 innings while walking just 31. Sauer just started focusing solely on baseball as a senior so he has plenty of room to grow developmentally, which should be scary for opposing teams.
Sauer has a fastball that sits around 95 MPH with a sharp slider and a changeup that he uses to keep batters off-balanced. Sauer doesn't throw his changeup often though so the Yankees will likely and presumably ask him to work on that or scrap it entirely for a new third pitch, that's just my speculation though based off what we all saw with Luis Severino last season.
Santa Maria News
has reported that the Yankees offered Sauer $2.5 million, which is more than double the slot recommendation for the 54
th
overall pick at $1.23 million, to start his professional career. How they got that information I am not entirely sure but if it's accurate then they totally deserve the credit. See Joel, how hard is giving credit where credit is due?
Sauer was committed to the University of Arizona but after his drafting he said he would "likely" sign with the Yankees so stay tuned for that. This may be a bit premature but I feel comfortable in welcoming Matt not only to the team and the organization but to the family as well.