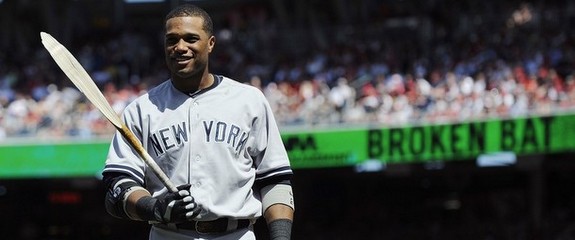 Robinson Cano,
according to George A King
, did not like playing for Yankees manager Joe Girardi. His reasoning, which is pretty damn selfish, was that Girardi batted him second in the lineup and Cano thinks of himself more as a middle of the order type hitter. He is a middle of the order type hitter, I think everyone knows that, but sometimes the team comes first.
I know this is probably just the Yankees using the media to vilify Cano to make themselves look good for letting him walk but this is ridiculous. If there is an inkling of truth to this report then I am glad Cano left because he is not the type of player that we want nor do we need.
Have fun hitting in the middle of a last place lineup in Seattle.