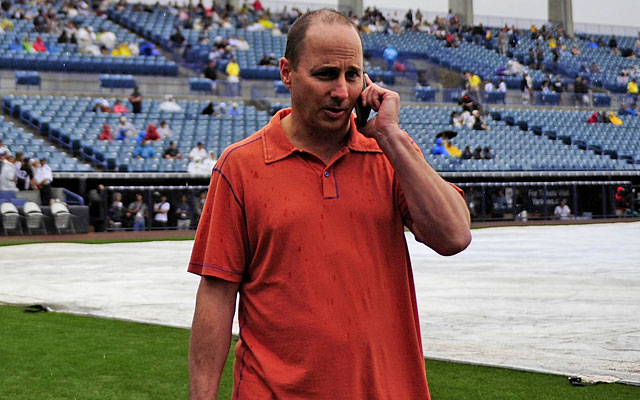 The New York Yankees have announced that the team plans to offer general manager Brian Cashman a new contract after the season is up. This just cements the fact that Hal Steinbrenner does not watch the games and has no clue what is going on day to day with the team.
Now before I get ahead of myself a lot can be read into that statement. The Yankees offered Joe Torre a contract before the 2008 season but it was widely thought of as a slap in the face to Torre. Also Cashman could decide to move on to another team where he doesn't have management making the bulk of his decisions for him.
Either way I wouldn't exactly be happy if Brian Cashman is brought back for the 2015 season and beyond.